Welcome
The official beer mile resource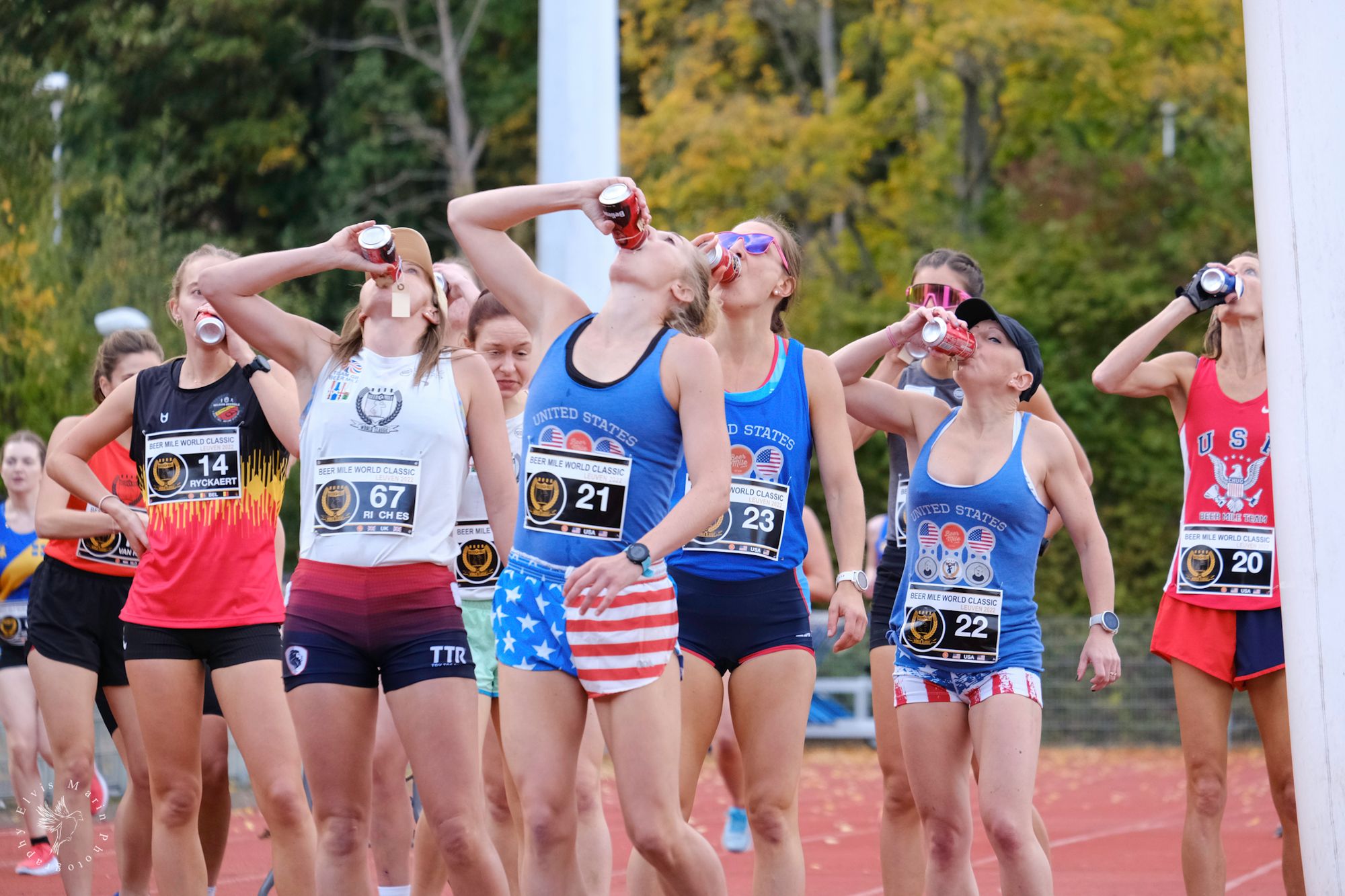 2022 Beer Mile World Classic
The Beer Mile World Classic, the world's premier drinking race, took place in Leuven, Belgium for the 8th annual edition on October 15, 2022. Athletes from 13+ countries competed for both individual and team world titles, making this the largest and arguably deepest world championship field ever assembled.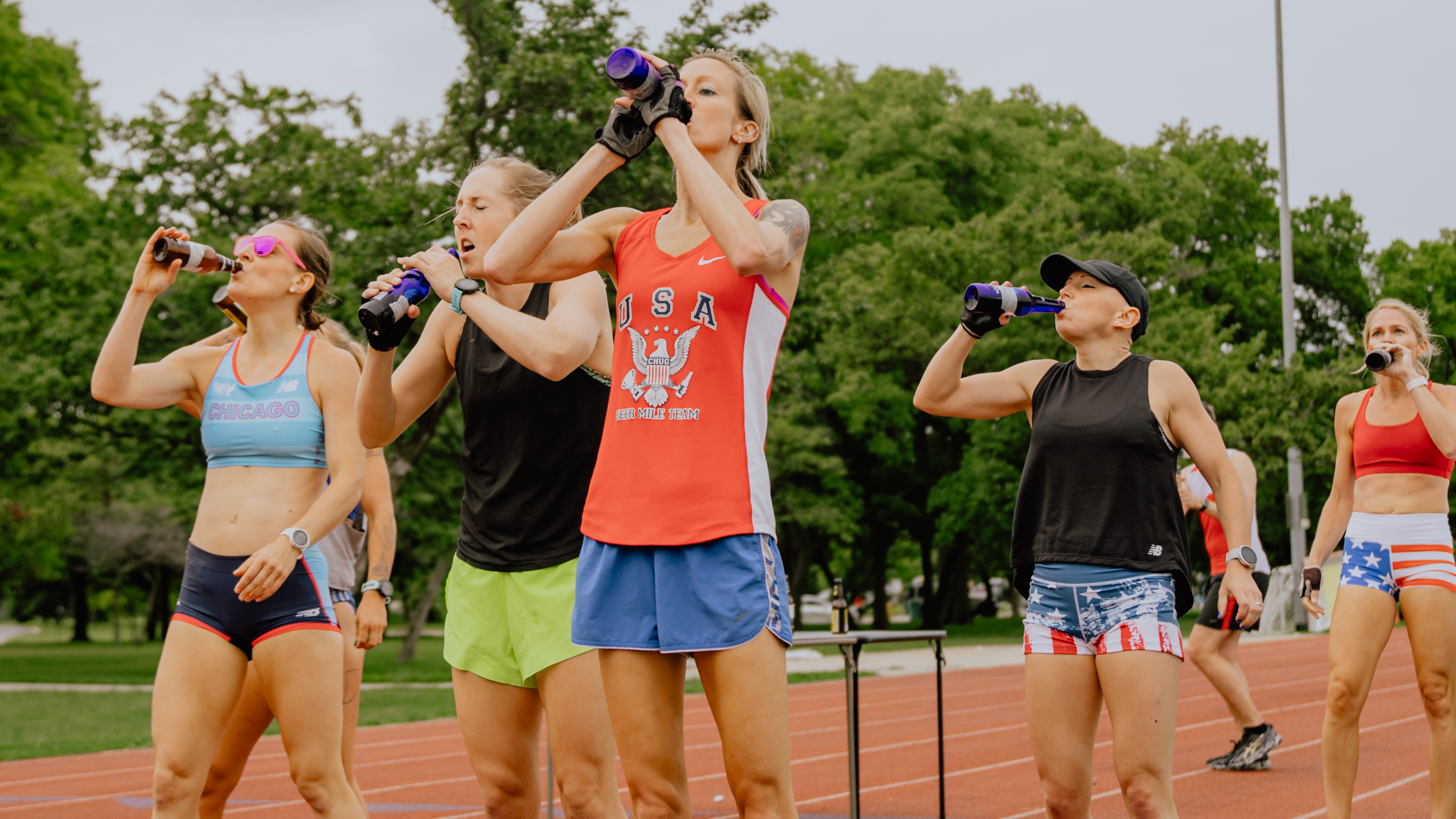 U.S. Beer Mile Championship
The Beer Mile World Classic and Beer Mile Media hosted the inaugural US Open Beer Mile in Chicago on July 16, 2022, which served as the first-ever US Beer Mile National Championships.

Sign Up and Submit Results
Take full advantage of beermile.com with a shiny new account. Get instant access to special features, news, and more! Create an event, add races, and upload your athletes times to see who ends up at the top of the leaderboard.
Running totals
Miles Run

Beers Drank

Events Hosted
Recent Videos
Alabama Lights Up Cigars After Winning SEC Cross Country Title

11/2/2022

BEER MILE: The World's Premier Drinking Event \\ Beer Mile World Classic 2022 Hype Reel

10/27/2022

This. Is. The. BEER MILE

10/21/2022

Making the Beer Mile World Record look EASY

10/20/2022
As featured on